Musculoskeletal Pain
What is musculoskeletal pain?
This type of pain mainly affects the muscles, bones, ligaments, nerves and tendons. It varies from being acute which has rapid onset with severe signs or symptoms of chronic which lasts long. It may be localized or sometimes widespread. The most common type of musculoskeletal pain is the lower back pain. Other types of musculoskeletal pain include myalgia, tendonitis and Stress Fractures.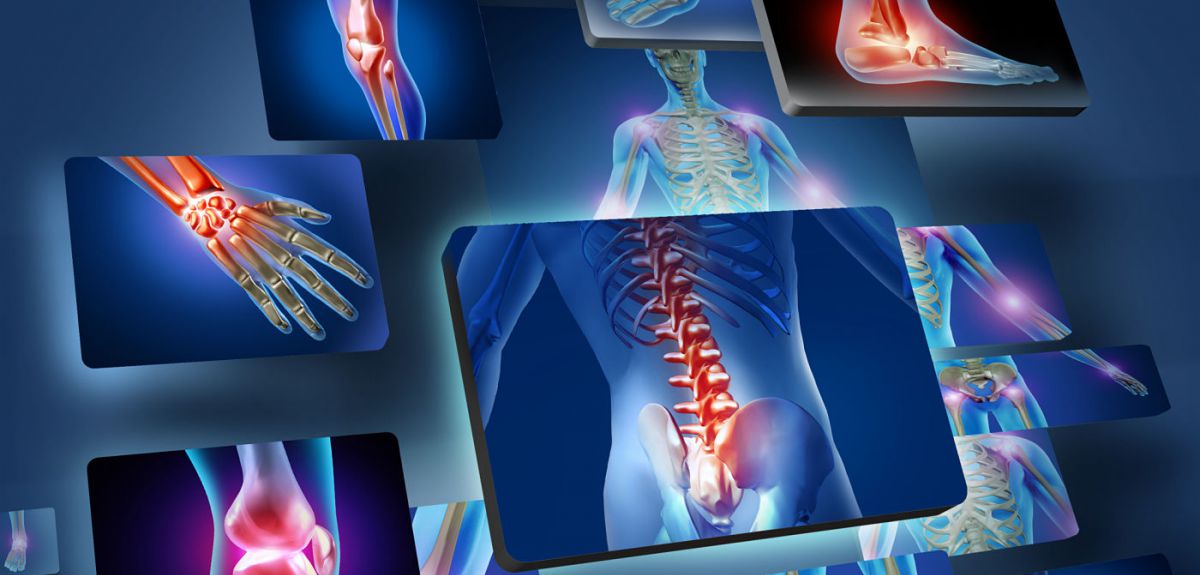 Types of musculoskeletal pain:
Muscle pain: This type of pain is less intense than bone pain but it still can be serious. Most of the time it is caused by injury, loss of blood flow to the muscles, tumour, infection or an autoimmune reaction. This pain also includes cramps and muscle spasms.
Bone pain: This varies from penetrating, deep or dull. Mostly it occurs from certain injuries.
Tendon and ligament pain: Tendon and ligament pain is caused by injuries which also includes sprains. This kind of musculoskeletal pain worsens when the affected area is moved or stretched.
Fibromyalgia: This is a condition which results in pain in the tendons, muscles or ligaments. The pain is generally in multiple areas and is very difficult to explain properly.
Joint Pain: Injuries in the joints results in aching, stiff arthritic pain. This kind of pain varies from mild to severe and becomes worse when the affected joint is moved or stretched.
Causes of musculoskeletal pain:
A musculoskeletal pain can be experienced by anyone, of any age. It is mostly caused due to injury to the joints, bones, nerves, ligaments or tendons. This can be caused by dislocations, sprains, fractures, accidental falls or jerking movements. Poor posture can also lead to musculoskeletal pain, of which lower back pain is the most common.
Symptoms of musculoskeletal pain:
The general symptoms of musculoskeletal pain depend on whether the pain is caused by overuse of muscles or joints or some injury. The symptoms generally differ from person to person. The common symptoms are:
Stiffness or aching the whole body
Widespread or localized pain which becomes worse with movement
Fatigue
Feeling of muscle pulling or overworked muscles
Muscle twitching
Disturbance of sleep
Burning sensation in the muscles
Treatment of musculoskeletal pain:
Most of the musculoskeletal pain is treated with proper rest and medications. Sometimes the pain becomes so severe that it results in surgeries. But surgeries do not now always provide the desired result. Also, the curing time of surgeries is also very long. Today, instead of going for surgeries, PRP Therapy is used. It is a simple and non-surgical procedure. The results from this therapy are reliable and safe as well. Most importantly, the recovery time from PRP therapy is also very quick. It helps a lot in the restoration of the joint functions and also improves the stiffness and pain resulting from the injuries or musculoskeletal pain. The procedure takes almost about 30 minutes which is also much quicker than surgeries. PRP therapy is repeated in 3 to 6 months until the desired result is achieved. Dr Vineeth MB, Orthopedic Doctor in Ernakulam provides Musculoskeletal Pain PRP Therapy in Kochi. Muscle Pain and Fibromyalgia Treatment in kerala, India