Wound healing
Wound Healing by PRP Therapy
Over the last few years, the use of cellular therapies is emerging hugely, among which PRP therapy is the most famous and used one. It has gathered more attention of the medical world in treating wide range of medical conditions and injuries.
It works as a regenerative method and also plays the prime role in many other treatment procedures and plans such as during surgery. The medical industry of today is advancing towards a cost-effective and less invasive treatment structure where PRP has emerged as a functional recovery method. PRP helps in the restoration of the injured tissues and helps in the Healing of the wounded areas with the help of several growth factors and helps in the remodelling of the newly formed tissue. The advantage of using PRP for wound healing is that it is cost effective, safe as well as provides a long lasting effect as compared to other medications and therapies.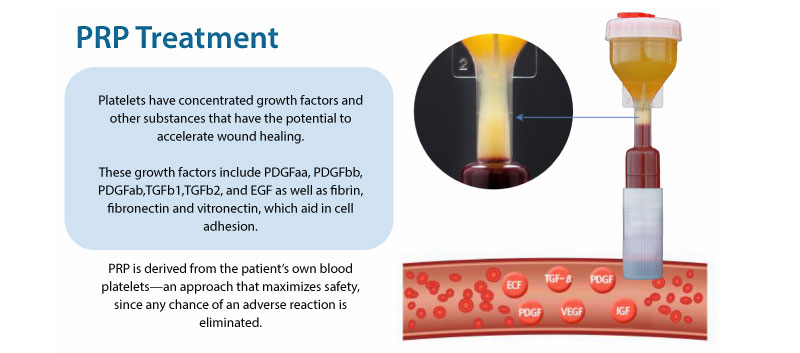 Overview about PRP:
PRP or Platelet Rich Plasma therapy is a natural therapy process which induces the body's own growth factors to repair the injured tissue or area. Plasma is that component of the blood which helps in the clotting of blood and also contains growth factors. It also induces the stem cells to the site of injury. To start with the process of therapy, blood is collected from the patient's body and then it is placed in a centrifuge which separates the plasma from the other components. The separated plasma is then injected back into the injured area. It is a non-allergic therapy as it uses the blood from the patient's body itself. Plasma when injected back to the injured area speeds up the natural process of healing of the body. It also helps to shorten the recovery time as it speeds up the whole process.
Causes of wounds:
Wounds can be caused by something accidental and sudden, such as a burn, a cut, a bad knock or even a fall. People also have wounds after a surgery. Some other causes of wounds are:
Infections

Insect bites

Bed sore

Injuries from pressure
Symptoms of a wound:
There are several signs of a wound like:
Graze on the skin

Cut in the skin

Swelling and redness around a certain mark

Tenderness around a area

Fluid drainage

Hot incision site

High fever after an injury
Treatment of wounds with PRP:
The basic treatment for wound healing includes medications, ice packs, rest and washing the area properly for proper hygiene of the infected area. But, it happens at times that the primary treatments fail to cure the wound properly, especially when the wound is caused after a surgery. In that case, PRP helps a lot to deal with it. PRP consists of several growth factors which help in the healing of the wound. PRP is now used during surgeries only, which allows speedy recovery of the wound caused from the surgery. Also, the recovery time from PRP therapy for wound healing is also very short. Dr Vineeth MB, Orthopedic Doctor in Ernakulam provides Wound Healing PRP Therapy in Kochi. Biological Wound Care Treatment in Kerala, India